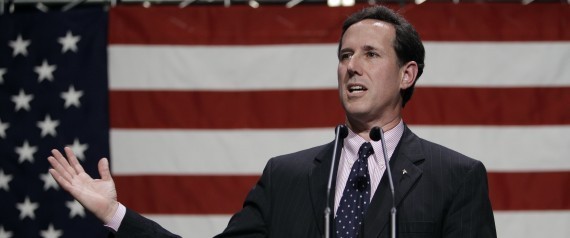 Former Sen. Rick Santorum on Wednesday announced a fundraising committee that allows him to take the first steps toward a presidential campaign.

Santorum, a Pennsylvania Republican who served two terms in the U.S. Senate, has been busy laying the groundwork for an expected presidential bid for months. He lacks the name recognition and fundraising organization of his better-known rivals, but he is a favorite among the social conservatives who hold huge sway in some of the early nominating contests.

"Now, the only test for me is whether we can raise the money that's necessary," Santorum told Fox News Channel, where he worked as a contributor until the network put him on leave while he mulled a White House bid. "We're going to determine over the next few weeks as to whether the resources are going to be there."

Santorum, a blunt-talking conservative who once was the No. 3 Senate Republican, has made frequent visits to the early nominating states of New Hampshire, Iowa and South Carolina. On Thursday, he was scheduled to lead a town hall-style meeting on the economy at New England College in Henniker, N.H.

His campaign slogan - "Fighting to make America America again" - was likely to resonate with voters who doubt President Barack Obama's patriotism. A familiar conservative criticism of Obama is that he isn't proud of the United States; a smaller segment falsely claims that Obama was not born in the United States, but rather his father's native Kenya.

"It's time for America to be America again - an America that rewards innovation and hard work, that stands by our allies instead of our enemies, that protects even the most vulnerable of our society, and an America that says every life is to be cherished," Santorum told supporters in an email that was sent as he announced his plans on Fox News Channel. "That's what I believe in and that's why I'm taking this next step in a possible run for president."